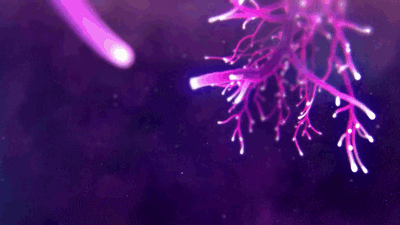 How to Get to Bacalar
Embarking on your Manifestivals journey is as easy as a gentle breeze rustling through the palm trees. Here's how to make your way to our magical destination:
1. Arrive One Day Prior - November 16th
For a stress-free start to your adventure, we recommend arriving in Mexico one day prior to the event. This means landing on November 16th, so you can relax, unwind, and prepare for the transformation that awaits in Bacalar.
2. Choose Your Airport: Cancun or Chetumal
Cancun Airport (CUN):
Most international travelers opt for Cancun Airport as their gateway to the Yucatán Peninsula. It's well-connected to numerous international destinations, making it a convenient choice.

Chetumal Airport (CTM):
While Chetumal Airport is closer, please note that there are fewer international flights available without layovers. If you choose this airport, we recommend checking flight options thoroughly to ensure a smooth journey.
3. Join the Manifestivals Bus from
Playa del Carmen - November 16th
Our transportation isn't just a means to an end; it's the start of your Manifestivals adventure! The bus ride promises an unforgettable journey, setting the tone for the extraordinary experiences you'll encounter throughout the event.
​
Join us for this remarkable ride, where you'll connect with fellow attendees, share excitement, and embark on the first leg of your transformative journey. Don't miss out on this fantastic opportunity to bond with your fellow manifestors even before you reach Bacalar!
Ready to Book Your Ride?
Stay tuned for booking details, and secure your seat on the bus to Manifestivals. We can't wait to welcome you aboard and share the magic of this incredible journey. See you on the road to Bacalar!
Accommodations in Bacalar
While the event promises an unforgettable experience, accommodations in Bacalar will be booked individually by attendees. We understand that Bacalar is a charming, albeit small town, and we are here to assist you in finding the perfect lodging that suits your preferences and level of comfort.
Options and Budget
In Bacalar, you can expect a range of accommodations to cater to various budgets. Whether you're seeking a cozy bed and breakfast, a boutique hotel, or the comfort of an Airbnb, options abound. Prices typically range from as low as $40 USD per night to $150 USD, ensuring there's something for everyone.
Guidance and Assistance
Rest assured, we are here to guide you in selecting the ideal place to stay. Our team will provide valuable information and recommendations to help you make the right choice. Feel free to reach out to us for assistance in finding accommodations that align with your needs and preferences.
Convenient Shuttle Service
To enhance your experience, we offer a shuttle service that operates between the event site and Bacalar town in the morning and evening. This way, you can seamlessly transition between the event's activities and the comfort of your chosen accommodations. Your convenience and comfort are our priorities, and we're here to ensure your stay in Bacalar is nothing short of exceptional.