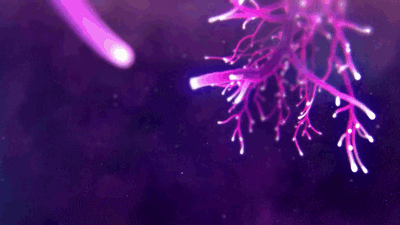 ​
For generations, humans have relentlessly worked to control the world surrounding them. We've invested immense effort to make life better for ourselves, passing that mindset generation after generation. We believed that by mastering our environment and exerting extreme determination, we could ascend to our highest dreams and unlock our true potential. Undoubtedly, this approach has propelled us forward. However, in a world evolving at an exponential pace, our traditional ways of operating have become outdated. Humanity now yearns for something that goes beyond the confines of the mind and reason. It's time to return to the realm of the heart, where we can harmonize with the universal FLOW.
It is vital to recognize that we are at a crossroads. The old paradigm characterized by fear, scarcity, deception, betrayal, and competition is rapidly disintegrating. In its place, a fresh paradigm of love, integrity, abundance, sovereignty, and genuine collaboration is emerging. The path each human experiences is ultimately bound to their willingness to let go, surrender and trust in the beauty that is awaiting for them on the other side of that transformation. This year, the event's underlying theme invites all to embark on the journey of rediscovering the innate FLOW of a world where love is our guiding light.
FLOW invites you to immerse yourself in the timeless tale of Lake Bacalar, where the lagoon's seven colors mirror the seven energy centers of the human spirit. A place where you will reconnect with Earth's most ancient residents, the stromatolites beneath the lake's surface. Accumulating wisdom over 3.5 billion years, they hold the key to our planet's enduring vitality. Immersing yourself in its crystal-clear waters creates a profound exchange where your soul harmonizes with Earth's primordial energy and reawakens the innate balance and vitality within you.
Join us, in this celebration, where an extraordinary convergence of sectors—including health, space, technology, consciousness, national defense, science, psychology, finance, and more—unites to FLOW but also to explore critical topics that profoundly influences humanity. If you are among those who understand the significance of our shared human interconnectedness and that of our planet, we invite you to impart your wisdom and depart with a newfound family.
Unlock a World of Possibilities
with Your Ticket!
When you purchase your ticket, you're not just gaining entry; you're getting an all-inclusive pass to an enriching experience that spans 3 days. Your ticket grants you full access to:​
​
Workshops
​Dive deep into a diverse range of workshops led by experts in their fields.
​
Talks
Gain insights and inspiration from thought-provoking speakers.
​
Ceremonies
Participate in transformative and enlightening ceremonies that blend old wisdom with futuristic technologies.
​
Party
Let loose and celebrate with us at our vibrant FLOW party.
​
Networking Opportunities
Connect with like-minded individuals and expand your horizons.
​
Capture the Moments
Our professional photographers and videographers will be on hand to document every captivating moment of your journey. You'll have access to high-quality photos and videos, ensuring you can relive the magic long after the event concludes.
With your ticket, you'll have the freedom to explore, learn, celebrate, and connect throughout the entire event. Don't miss out on this unique opportunity!
EARLY BIRD
Now - October 8th
​
REGULAR
October 9th - October 26th
LAST MINUTE
October 27th - Sold Out
* Prices on the event booking page are in mexican pesos. Prices in US Dollar as mentioned above can slightly vary due to daily exchange rates.
Hey There, Future Friend!
​
Welcome to the gateway of your transformative journey! Our event is all about fostering connections, and we're thrilled you're considering joining us. However, here's the inside scoop: our event is a private gathering, and we're a little selective in the best possible way. We aim for a vibrant mix of folks from various fields who share our passion for growth, learning, and making a positive impact on the world. So, if you're not already part of our family, no worries! Here's your golden ticket: Tell us why our heart-centered tribe needs you. Is it your dance moves, your wisdom, your quirky humor, or your incredible storytelling? Whatever it is we are excited to hear about it!